Waterproof iPad Case Boat Mount – SALE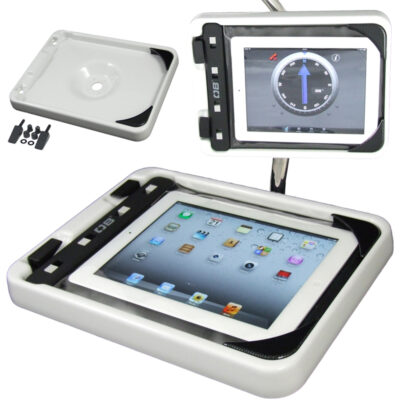 The iPad Case Boat Mount is compatible with all OverBoard waterproof iPad cases and allows integration with your on-board systems and marine electronics. Engineered by MarinePod with a quick attachment system, its perfect for the casual excursion and also longer boating trips. The waterproof cases work with most larger tablets such as the Galaxy Tab 2.0 and the Kindle Fire.
Boat Mount Features
Compatible with all OverBoard Waterproof iPad cases
Easily secures to your boat deck, helm or grab rail
Use your iPad/Tablet out on deck in all weather conditions
iPad case and mount compatible with all generation iPad devices
Check out the full range of waterproof products from Optimum Time here: www.over-board.co.uk. For product pricing and also stock availability please call +852 2827 5876 or contact us.