1L Waterproof Dry Pouch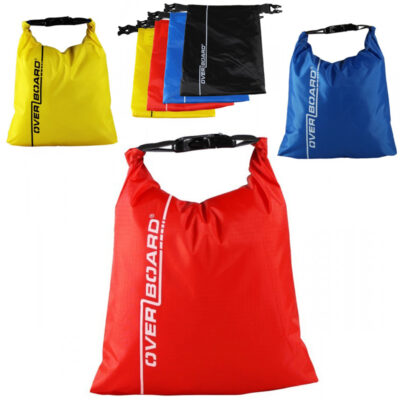 Constructed from lightweight TPU-coated ripstop nylon fabrics and featuring our trusty Fold Seal System, this 1L waterproof dry pouch is super durable too. And for the ultimate in convenient access, this small waterproof bag easily buckles onto your belt or bag loops.
Waterproof Dry Pouch Features
Waterproof TPU lining with stitched and taped seams (Class 2)
Durable, wipe clean and easy to store away
Protects contents from dirt, sand, dust and water
Not suitable for full submersion
Available in red, blue, yellow and black colours
Multi-pack of 1 x every colour also available
What is Included
1 x Waterproof Dry Pouch
1 x Instructions / Care Guide
Check out the full range of waterproof products from Optimum Time here: www.over-board.co.uk. For product pricing and also stock availability please call +852 2827 5876 or contact us.