Laser Rudder Head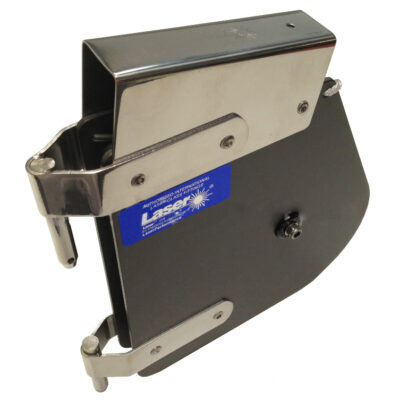 The Laser rudder head is a aluminium construction complete with a rudder ring and tiller retaining pin.  Rudder fittings are stainless steal for long lasting, please make sure you rudder head has the approve sticker for eventing.
The rudder head holds the rudder blade in place and can be used to rotate the rudder blade. It also connects the rudder blade to the tiller, and holds the whole rudder in place, as it is hooked into the rudder gudgeons.
The rudder head is designed for Lasers. It works for the Laser Standard, Radial and 4.7 boats from the Laser range.
Laser Rudder Head Features
Fits all model year Laser sailboats
Class legal
Complete assembly
Weight: 1kg
Length: 3 cm
Width: 30 cm
Height: 20 cm
For more information about and a full product range, please go to the official LaserPerformance website: www.laserperformance.com