Description
Laser Mast Composite Top Section – Carbon Fibre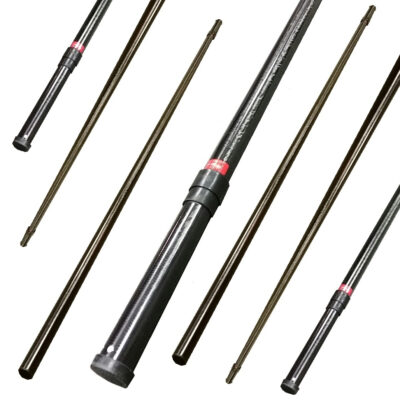 The original and best just got better. The Laser Mast Composite Top Section. This mast section plays well with all three Laser lower masts available for the 4.7, Radial or Standard. The main differences between the composite mast and the aluminium ones are that the newer carbon fibre ones are lighter and stiffer. This top section should not bend like the aluminium one, and you won't have to line up your rivets each day when sailing.
These upper mast sections are made of composite carbon fibre and come with top cap, base plug and mast sleeve installed and ready to go.
Laser Standard upper masts are class legal and are not substandard replica or copy parts.
Laser Mast Top Section Features
Works for Full Rig, Radial, and 4.7 masts
Weight: 2.45kg
Length: 3.6m
With plastic Laser Performance Fittings
Tough, lightweight carbon fibre material
Class legal
For more information about and a full product range, please go to the official LaserPerformance website: www.laserperformance.com