Henri Lloyd Wave Hi-Fit Salopettes – Coastal and day Sailing – SALE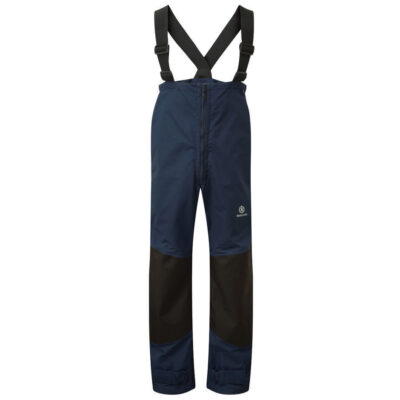 The Henri Lloyd Wave Hi-Fit trousers are the perfect day sailing choice for inshore as well as coastal waters. They offer the high standard of waterproof protection and comfort expected from Henri Lloyd. Built from Henri Lloyd high performance TP1 fabric featuring Hi-Quality Japanese Bi-Component Coating Technology, ensuring that the product keeps water out while letting perspiration escape.
The Wave Hi-Fit Salopettes works even better when twinned with the Wave Jacket as together they make it very hard for nature to soak you to the bones!
Wave Hi-Fit Features
Elasticated shoulder straps
Non-corrosive centre front zip
Elasticated back waist panel
Hook and loop external ankle adjusters
Seat and knee reinforcement
Articulated for ease of movement
Contoured to reduce windage
Marine Blue colour available in a number of sizes
SALE – All Henri Lloyd Sailing Clothes Now 20% Off
Designed to enjoy the high standards of waterproof protection and comfort you expect from Henri Lloyd. The Wave range of products are constructed from tried and tested TP1 fabric technology that uses Hi-Quality Japanese Bi-Component coating technology that keeps water out as well as lets perspiration escape. Henri Lloyd Photo-Luminescent Reflectors (HLPLR) represent cutting edge technology in energy-zero as well as self-sustaining light sources. By day the reflectors absorb UV light (sunlight or artificial) while after dark they release energy to improve safety at night.
For more information about this product, including sizing, as well as the full marine product range; please go to the official Henri Lloyd website: www.henrilloyd.com.
For product pricing and stock availability please call +852 2827 5876 or contact us.