Croakies Fashion Eyewear Retainers – Never lose your sunnies again!
With these fashionable styles your sunglasses retainers will not only work well for you but actually look good doing the job too! There are three main choices in the range so you will be left with plenty of choices to suit your frames. Croakies Fashion Retainers blend elegance and style with a lasting technical fit.
The Croakies Fashion collection consists of a number of styles; World Cords, Leather Cords and Ultrasuede Cords.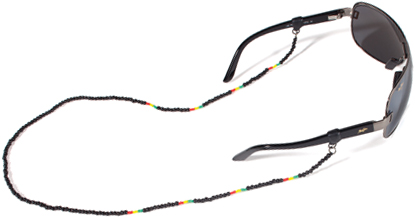 World Cords
A Unique Collection from Around the World
A unique combination of our legendary sport retainer hold and the beautiful craftsmanship of various regions around the world, Croakies World Cords Fashion Retainers blend elegance with a lasting technical fit.
Leather Cords
Style and Comfort in One Retainer
Nothing combines style with comfort better than our Leather eyewear retainers. Made with a variety of options including Braided, Suede, Sewn, and Premium, there is no shortage of leather options. Leather cords pair well with casual to formal attire and add a touch of class to any outfit. Leather cords connect to frames mid temple via your choice of replaceable Tite End or Spec End attachments
Ultrasuade Cords
Extreme Comfort And Durability
The plush microfiber suede-like material of the Ultrasuede Cord offers extreme comfort and durability to bring you one of our most lightweight eyewear retainers. No need to worry about discoloration from perspiration. The Ultrasuede Cord incorporates advanced dyeing techniques that protect the fabric. The cord is also resistant to cracking, pilling, stretching and shrinking. You will love the sophistication of this relaxed cord and have the satisfaction of knowing your glasses are safe and protected
Please refer to the Croakies website for more information about these and other products: https://croakies.com