Continuous Control Lines From English Braids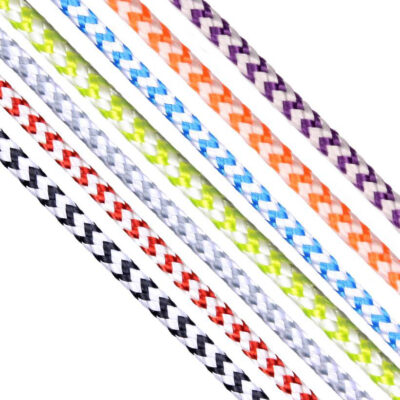 The Continuous Control Line is a light polypropylene cored rope with a durable high performance Dyneema and polyester mixed cover. It is ideal for all control lines. Designed to make continuous control lines.
The line is easily spliced to form a continuous loop without increasing the diameter at the splice, this provides a number of strength, durability and holding advantages of traditional control lines where you would normally splice the cores rather than the outer braid. This is due to continuous control having its strength properties in the outer cover, to make a continuous splice simply remove your cores for the length of the splice, and feed the outers up inside each other.
Features
Lightweight polypropylene core
Dyneema & polyester cover
Low stretch, friction and also smooth running
Designed to spice easily for an end to end loop
Breaking Loads
Line Diameter / Breaking Load:
4mm / 672kg
We recommend this rope for:
For product pricing as well as stock availability please call +852 2827 5876 or contact us.