Clamcleat CL222 Racing Mini Rope Cleat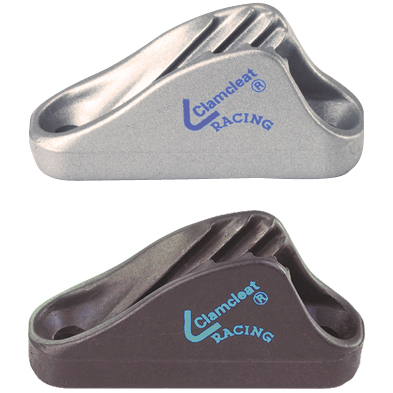 An elegant design in aluminium with a silver or hard anodised finish. The rope drops down into the teeth. a quick and positive lock that is easy to release. The CL222 is available in aluminium, hard anodised aluminium and chrome plating for that stainless steel look. A nylon version is also available – CL204.
Clamcleat CL222 Racing Mini Features
Countersunk fixing holes
Rope Size: 3-6mm
Material: Aluminium
Dimensions: 48 x 15mm
Hole Spacing: 36mm
Bolt Size: M4
Screw Size: 4.2mm
Weight: 16g
Can be used along with the CL802 Tapered Pad.
For full details of this and other products please go to the Clamcleat website here: www.clamcleat.com. For product pricing and stock availability please call +852 2827 5876 or contact us.