Clamcleat CL207 – Lateral (Port) Rope Cleat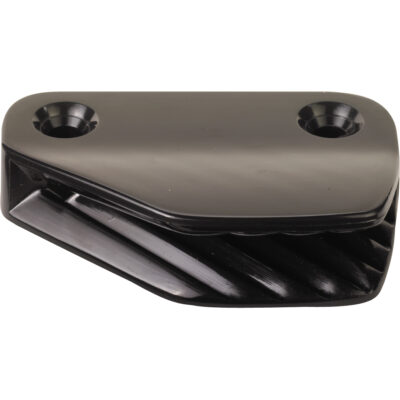 The Clamcleat CL207 Lateral (Port) is a cost effective cleat that has a low profile on flat and also vertical surfaces.
One of the first non-marine uses for Clamcleat products was to secure safety lines on ladders used by engineers working up telegraph poles. Furthermore, the Clamcleat CL207 Lateral (Port) Rope Cleat was designed specifically for this use. The cleats can be used on metal or wood ladders.
Also useful for flag poles, securing gas bottles to dive boats, roof racks and trailers. The Clamcleat CL207 can be mounted either horizontally or vertically.
The starboard version of the CL207 is a CL206.
CL207 – Lateral (Port) Features
Countersunk fixing holes
Rope Size: 6-10mm
Material: Nylon
Dimensions: 75 x 49mm
Bolt Size: M6
Screw Size: 6.3mm
Weight: 35g
For full details of this and other products please go to the Clamcleat website here: www.clamcleat.com. For product pricing and stock availability please call +852 2827 5876 or contact us.