Clamcleat CL203 Junior Rope Cleat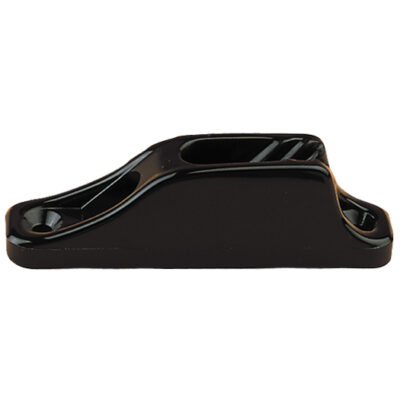 One of Clamcleat's most popular models. This cleat can be deck mounted or used as an impromptu and cost effective dinghy vang. The Clamcleat CL203 Junior has also been used for skeg control on a number of kayaks.
A cleat with an integral fairlead which is quick, efficient and also simple to use. Furthermore, this cleat has a variety of uses both on and off the boat.
Clamcleat CL203 Junior Features
Countersunk fixing holes
Rope Size: 3-6mm
Material: Nylon
Dimensions: 82 x 66 x 18mm
Bolt Size: M4
Screw Size: 4.2mm
Weight: 17g
Can be used along with the CL818 Tapered Pad, the CL816 Cage and the CL814 Keeper accessories.
For full details of this and other products please go to the Clamcleat website here: www.clamcleat.com. For product pricing and stock availability please call +852 2827 5876 or contact us.