Clamcleat CL232 Cub Cleat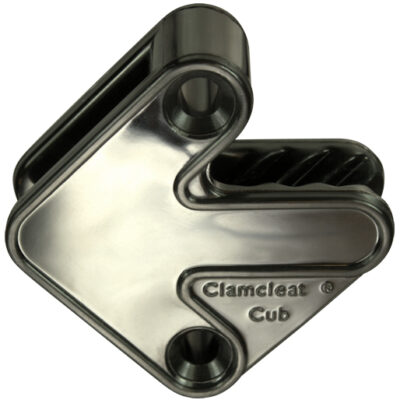 The Clamcleat CL232 Cub Cleat is especially designed for those conditions where the rope has to be controlled from a position remote from the cleat. Minimum lift is required to release the rope which is then held in the guide during adjustment ready for instant re-cleating. Ideal for adjusting ropes that run inside kayaks.
This versatile cleat can be mounted either way up on vertical or horizontal surfaces. They can also be stacked on top of each other.
The Clamcleat CL232 Cub Cleat is manufactured from UV resistant plastic, making it cost effective and ideal for holding rope in an outdoor environment. Its simple design has led to it being fitted on anything from boats to farm equipment.
Clamcleat CL232 Cub Cleat Features
Countersunk fixing holes
Material: Nylon
Rope Range: 3-6mm
Size: 35mm x 36mm
Hole Spacing: 35mm
Bolt Size: M4
Screw Size: 4.2mm
Weight: 13g
For full details of this as well as other products please go to the Clamcleat website www.clamcleat.com. For product pricing and stock availability please call +852 2827 5876 or contact us.