Clamcleat CL201 – Vertical Rope Cleat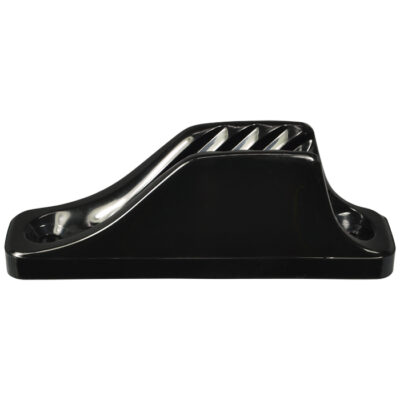 With the Clamcleat CL201, the rope drops down into the teeth to give a quick and positive lock that is easy to release.
The cleat is manufactured from UV resistant plastic, making it cost effective and ideal for holding rope in an outdoor environment. Because of its simple design has led to it being fitted on anything from boats to farm equipment.
Clamcleat CL201 Features
Countersunk fixing holes
Material: Nylon
Rope Range: 6-12mm
Size: L95mm x W28mm
Hole Spacing: 72mm
Fastener Size: 6mm DSHW
An alloy version is also available – CL219.
Can be used with the tapered pad – CL804
For full details of this and also other products please go to the Clamcleat website here: www.clamcleat.com. For product pricing and stock availability please call +852 2827 5876 or contact us.