Mens Rockwell Deck Shoes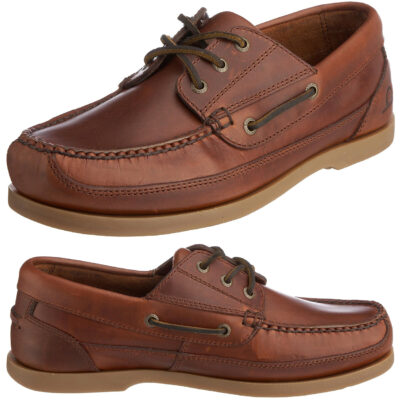 The Mens Rockwell Deck Shoes have all the quality you come to expect from Chatham but with a wide, K fitting. Three rust proof eyelets, siped recyclable sole and moccasin construction ensure comfort and durability. Rockwell is part of Chatham Marine's ENDURO G2 range and carries a 2 year guarantee.
Chatham's famous deck shoes, perfect for on the boat or for the high street. You won't be able to beat the comfort which make the perfect loafer for all weather conditions.
Mens Rockwell Features
Premium leather
Leather laces
Outer Material: Leather
Inner Material: Leather
Sole: Rubber
Closure: Lace-Up
Rust proof eyelets
Rot proof thread
2 year guarantee
Wide Fitting
Available in Chestnut and Walnut colours
Check out the full range of sailing shoes from Chatham Marine here: www.chatham.co.uk. For product pricing and stock/size availability please call +852 2827 5876 or contact us.