Chatham Marine Aqua-Go Mist Waterproof Sailing Shoes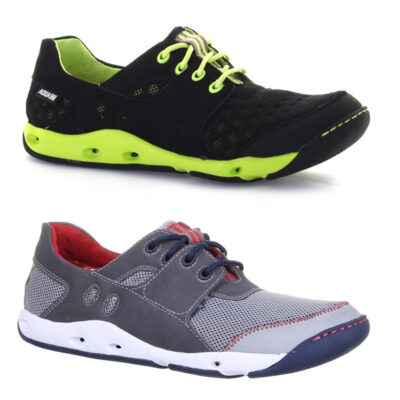 Chatham Marine's Aqua-Go Mist G2 Performance Sailing Shoes are the next evolution in the history of the boat shoe. The Aqua-Go Mist is the pinnacle of years of design, research and technology. Chatham make the upper with durable 3 ply mesh and woven lining next to the skin for comfort. Also includes an open cell mid layer to increase air flow and maintain temperature. All this enables the shoes to be worn in water and wet conditions without the risk of ruining your shoes. The water just disperses from the shoe and allows you to carry on sailing. In short, one of the best shoes to wear all day on and in the water whilst being able to walk home or to the pub in them too.
Aqua-Go Mist Features
Midsole has strategically placed drainage holes allowing water to disperse from the interior of the shoe in under 10 seconds
The phylon compound offers maximum flexibility and cushioning
Outsole made from a rubber latex for supreme traction in wet or dry conditions
2 years manufacturer guarantee
Available in Grey/Red or Black/Lime colours
See also the Chatham Marine Aqua-Go Coasteer Waterproof Sailing Shoes for a slightly different style
Check out the full range of sailing shoes from Chatham Marine here: www.chatham.co.uk. For product pricing and also stock/size availability please call +852 2827 5876 or contact us.