5L Jerry Can With Flexi Spout UN Certified Fuelcan – Red & Black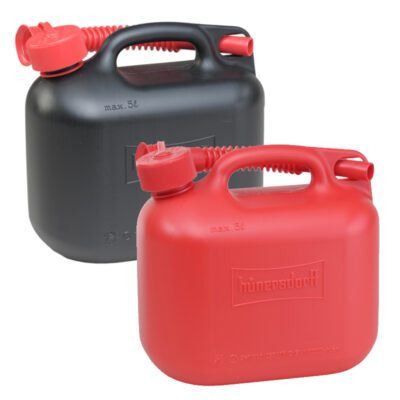 HDPE plastic 5 litre fuel jerry can with UN certification for petrol, diesel and also other hazardous goods. Perfect for marine use. Available in the most popular colours of red or black for easy identification. In addition the screw cap is child-proof.
Features
Standard 5L Fuel Can with accessories
UN Certification for petrol, diesel and other hazardous goods
Fulfills highest safety requirements
TÜV-tested production
Includes: spout and undetachable screw cap
Screw cap is also child-proof
This size is ideal fo small tenders, jetskis or small keelboalts
Dimensions
Capacity: 5L
length: 265mm
Width: 147mm
Height: 247mm
For more information please go to the Hünersdorff website or contact us for further details, stock availability and also pricing.