Uphill All the Way: A Crew Member's Inside Story of the BT Global Challenge
By Alan Sears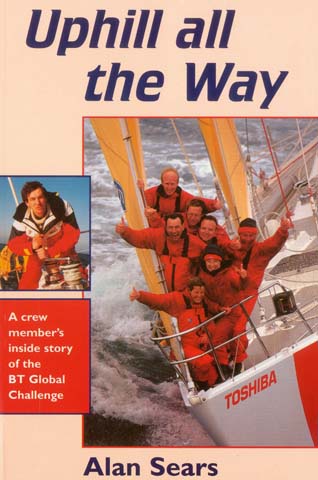 Sailing 30,000 miles around the world "the wrong way", the crews of the BT Global Challenge braved icebergs, snowstorms and hurricane force winds. Yet the 14 identical yachts taking part were crewed by amateurs, many with little or no previous sailing experience. The tensions, the frustrations, the exultation and the grief of crewing in a round the world yacht race are described in this book, Uphill All the Way, by a crew member aboard "Toshiba Wave Warrior", as she battled for the lead, while the crew battled with their own personal aspirations.
Describing what led him to the challenge, and how he overcame his personal doubts and fears to take on the adventure of a lifetime, Alan Sears gives the inside story of what it was really like for one crew member.
Features
ISBN: 9780713648768
Format: Paperback
Pages: 200
Illustrations: 20 colour photographs
Size: 156 x 234mm
Published: 1997
For product pricing and also stock availability please call +852 2827 5876 or contact us.
We at Sky International deeply value our range of sailing books as they are not only useful but potentially lifesaving. When you are abourd without wifi and something needs fixing or you have forgotten how to gybe properly good old books can help!