T060 Micro Compass EC Mount For ILCA / Laser – Class Legal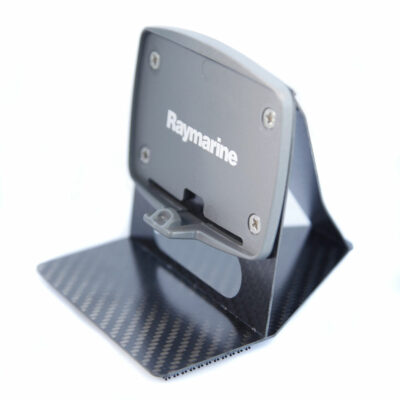 The CarbonParts EC Mount is a carbon mount for the Raymarine/Tacktick T060 Micro Compass, one of the most popular electrical compasses in dinghy racing. This mounting uses the 3M Dual Lock™ fastening system ensuring a secure fit when you press the compass in place while it's easily removable at the end of the day. Above all, the EC Mount has been designed with a hole below the compass for lines to pass through without getting caught up in the mount.
ILCA Class Legal
ILCA Rule 22 approved Raymarine/TackTick T060 Micro Compass with the CarbonParts deck mounting for the Laser.
Mount Features
No tangled ropes
Lightweight
Easy to mount
Easy to remove
Designed for the T060 Micro Compass
Ready for the ILCA rule change
Please note: Only the carbon mount is part of this product, the compass and backing plate are sold separately.
For more information please go to the www.carbonpartsgermany.de or you can also contact us for further details.