P&H Kayaks – Virgo Kayak CoreLite X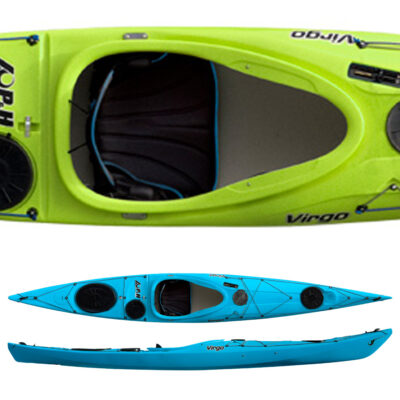 A Polyethylene Sea Kayak That Takes Day & Weekend Trips Seriously.
The Virgo is a compact but uncompromising sea kayak for weekend warriors, at a length which provides ample hull speed for short to medium journeys whilst keeping the boat weight to a minimum, making it easier to handle all the way from lifting it off the car, through a trip full of unique experiences, to lifting it back onto the car at the end of a great adventure.
The compact design and a defined carving rail combine to give responsive manoeuvrability for exploring varied coastline environments, and high stability ensures you can venture into the unknown with confidence too.
Packing in all the essential features you'd expect of any other sea kayak in the P&H range, including a low-profile back deck for easy rolling and re-entry, and the option of a Bow Mini Hatch just in front of the paddler, round out the Virgo's design to make it something that'll be a pleasure both to own and paddle.
Virgo Kayak CoreLite X Specs:
Length: 457cm
Width: 62cm
Weight: 28kg
Max Capacity: 130kg
Virgo Kayak CoreLite X Key Features
A V-hull cuts cleanly through the water and tracks beautifully.
Moderate rocker allows the Virgo to pick up and carry speed efficiently when flat but swing around effortlessly on edge.
Hard chines engage for carving performance when edging into the turn.
A moderately steep bow ensures a high proportion of the length acts as effective waterline for hull speed.
Flared bow edges give a dry ride through choppy water and lift the boat over waves on the paddle out from the shore.
Carefully planned bow deck geometry provides stiffness and strength for deep water rescues.
A low, ergonomically shaped rear deck allows easy rolling and re-entry, with a paddle shaft recess for bracing during entry.
Bulkheaded bow and stern main hatches with market-leading KajakSport hatch covers for secure storage and a reliable seal.
Functional details such as split paddle recesses, a drop-forged, anodised aluminium security point, a paddle park, and a full complement of deck lines and bungees.
P&H's famously comfortable, highly-adjustable and reliable Connect outfitting.
CoreLite X Construction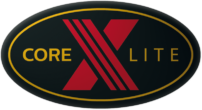 We've used our industry leading precision machinery, exclusively sourced and developed materials, and over 25 years of rotomoulding experience to produce the advanced sandwich layer construction which we call CoreLite X.
An excellent stiffness to weight ratio enhances the performance of our hull designs, narrowing the gap between polyethylene and composite.
Due to space constraints we do not stock many kayaks in Hong Kong but work with customers to get the best options available, this includes newest models, colours and accessories as well as the best kayak for the required usage. Our suppliers ship from the UK, Canada and USA.
Please go to the official site www.phseakayaks.com to see the full range of options and colours. We are here to help too, feel free to get in touch and we can help with pricing and details, please call +852 2827 5876 or use our contact page.