Heavy Weather Sailing 5th Edition
By peter Bruce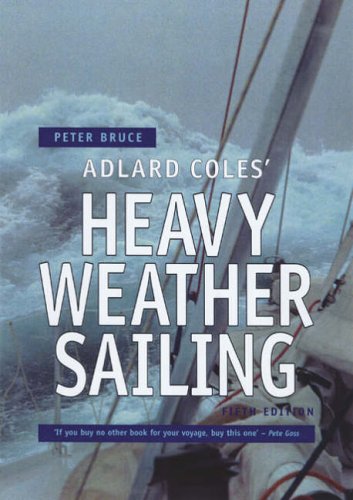 The seamanship classic you should have on-board when sailing in rough weather. Heavy Weather Sailing provides you with expert advice for when you venture out of sight of land, whether for racing or cruising. It gives a clear message of seamanlike design features, preparations, and tactics that you should consider against the time when it comes on to blow. It includes new how-to chapters on storm sails, taking shelter, and managing multihulls in storms, plus thrilling new accounts of actual storm encounters.
The book brings together a wealth of expert advice from many of the great sailors of the present, including fresh accounts of yachts overtaken by extreme weather, from Ewan Southby-Tailyour, Alex Whitworth and Dag Pike to Larry and Lin Pardey, Matt Sheahan and Andrew Claughton.
Features
ISBN: 9781472923196
Format: Hardback
Published: 2008
About the Author
After many years spent in the Royal Navy, Peter Bruce continues to spend much time at sea either racing, cruising or researching his pilotage books, based from his home in Lymington. He has achieved a string of victories in his own yachts, making him one of the top Corinthian skippers in the world. He has twice been in Britain's winning Admiral's Cup Team and has taken part with distinction in most of the Fastnet races since his first in 1961.
For product pricing and also stock availability please call +852 2827 5876 or contact us.
Published by Bloomsbury or a subsiduary company.
We at Sky International deeply value our range of sailing books as they are not only useful but potentially lifesaving. When you are abourd without wifi and something needs fixing or you have forgotten how to gybe properly good old books can help!