Gerber Multi Plier 600 Bluntnose (MP600) Multi Tool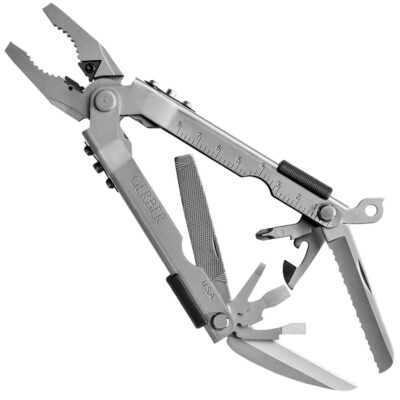 While being the #1 selling multi-tool platform to the US military, the Multi Plier 600 Bluntnose (MP600) has been to hell and back. Serving those who serve means this tool is built to be tough as well as accessible. For sailors and outdoor people, the one-hand opening design is crucial, as well as the durable stainless body. Also, equally as crucial is the variety of 15 tools and multiple versions that are specialized for any situation.
Still inclusive of everything that makes the original great, this version of the tool features replaceable Tungsten Carbide wire cutters. Some situations require a little extra grit.
The Gerber Multi Plier 600 multi-tool also comes with a very handy and useful nylon carry pouch for belt mounting and protection.
A Needle Nose version of the MP600 is also available.
Features
Handle Material: stainless steel
Sheath Material: ballistic nylon
Pliers Type: sliding jaw
Weight: 9oz
Overall Length: 6.3″
Closed Length: 4.9″
15 Components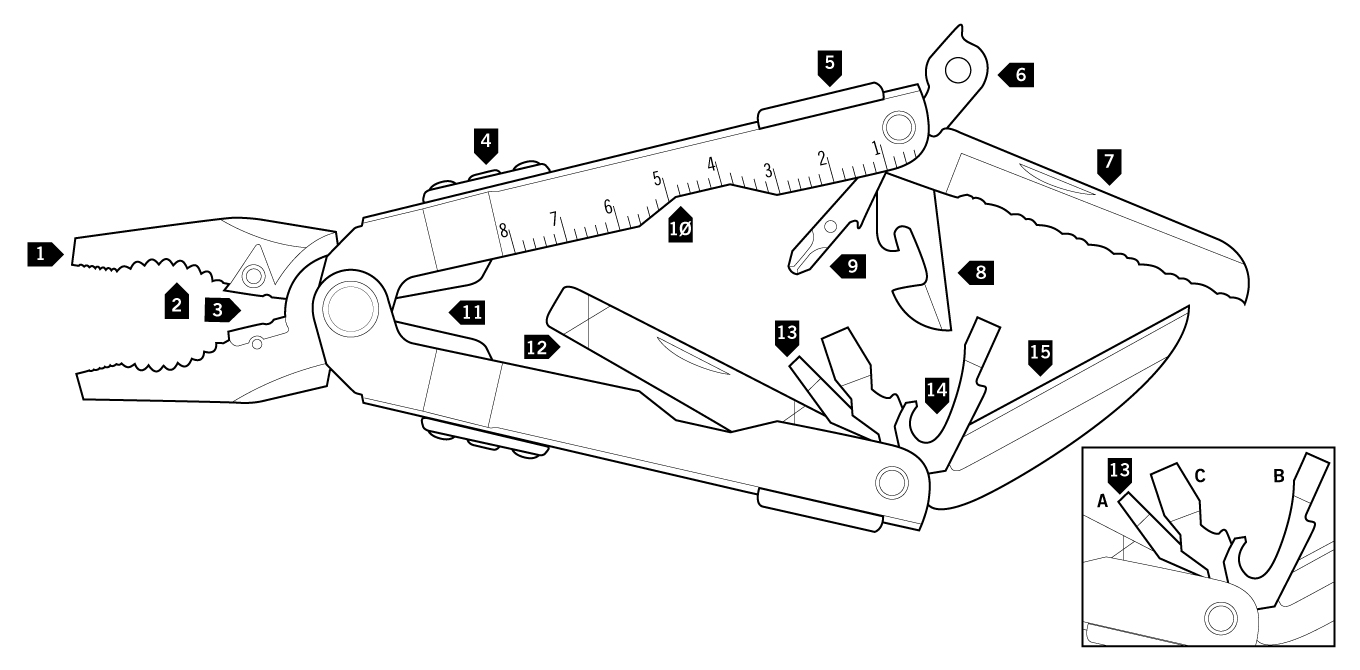 Blunt nose pliers
Regular pliers
Tungsten carbide insert cutters
Patented one-handed opening
Saf.T.Plus locking knife and tools
Lanyard ring
Serrated knife
Can opener
Cross point screwdriver
Ruler
Wire crimper
File
Small, medium, and large flat blade screwdriver
Bottle opener
Fine edge knife
Also slots into a number of buoyancy aid pockets for easy stowage.
For more information about and a full product range, please go to the official Gerber website: www.gerbergear.com