Exposure Marine XS100-Red Night Vision Light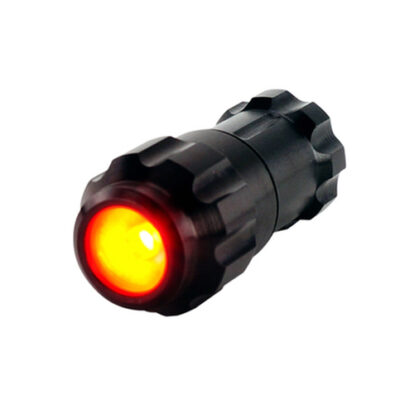 The human eye takes up to 30 minutes to gain full night adapted vision – retain this advantage, use red light!
As well as unobtrusive below deck or night time sailing use, diving and fishing at night brings out new extraordinary varieties of fish and wildlife. The majority lack the physical ability to see red light – do not disturb and get up close, use red light!
The tough grip design, waterproof seal to 100 meters and anodised aluminium construction ensures that the Exposure Marine XS100-Red Night Vision Light is a light that will become essential to any sail, hike or dive and also excels in the toughest environments.
In the Box
XS100-R Light
USB Charger
CR123 Recheargable Batteries X2
Cord
QS Guide
Features
Output: 50 Lumens
Runtime: 1hr High – 10hrs Low
Head Diameter: 24mm
Back Diameter: 18mm
Length: 55mm
IPX Rating: 100m
Technologies
Cable Free Design
The primary design feature of Exposure Lights, Cable Free Design removes the hassle of cables and straps therefore utilising the superb range of brackets for speedy, rock solid attachment.
Optimised Night Vision
Variable red output to minimise damage to night vision as well as interferance.
Exposure Marine performance lights have been designed and precision engineered out of aluminium to be both hard wearing and light weight. The lights displace enough water to have intrinsic buoyancy. Put plainly, they float without the need of any additional floatation device.
For more information please go to the manufacturers website here: www.exposurelights.com/marine-lights