Dagger Zydeco – Recreation Kayak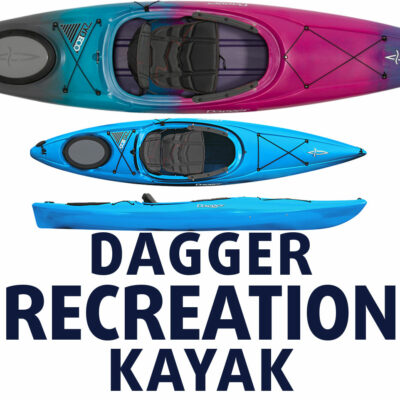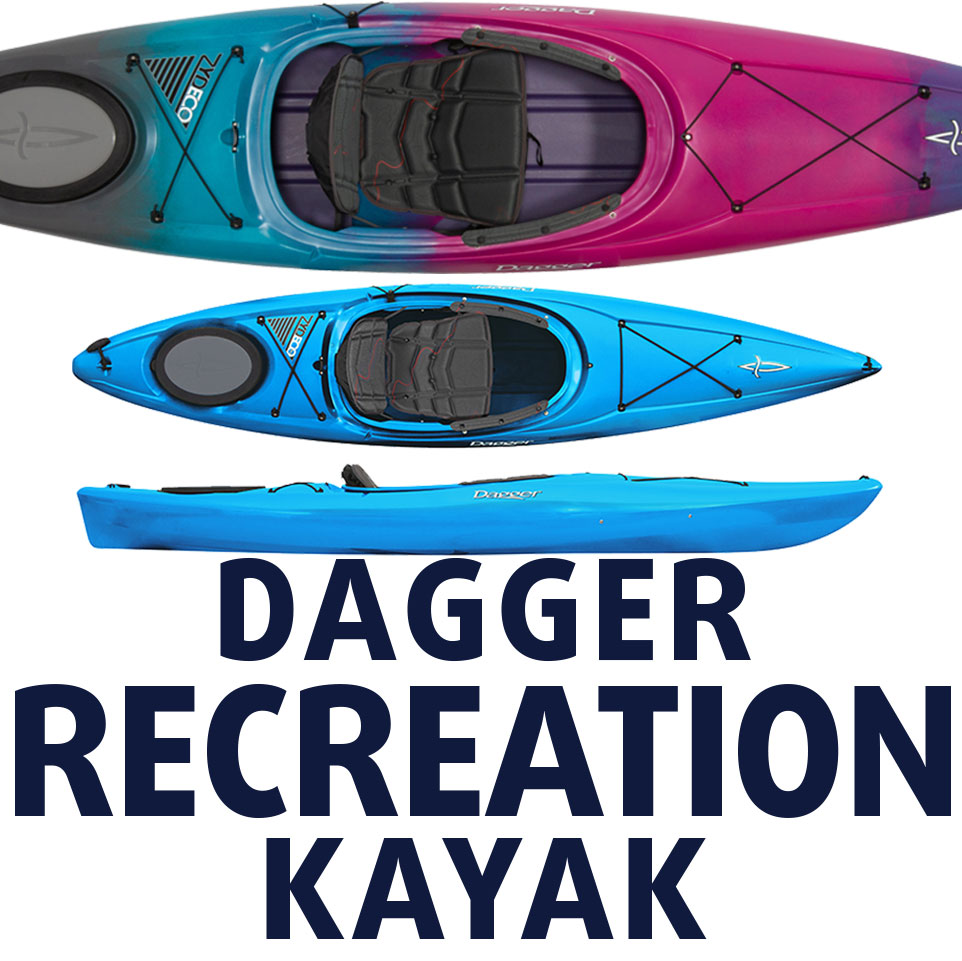 The ultra-stylish, fully redesigned Dagger Zydeco series now offers an all-new size with the Dagger Zydeco 11.0 that provides performance for the adventure right in front of you and also the features you'll need for the adventure beyond.
Now with even more premium features not found in average recreational kayaks, the Dagger Zydeco offers a comfortable but dialed-in cockpit design that's roomy enough for relaxation without sacrificing the performance capabilities offered by smaller cockpits. The CFS-R outfitting rounds out the experience with amazing comfort and multi-adjust options for better fit and function.
Dagger Zydeco 11.0
The sleek and stable Dagger Zydeco 11.0 is perfect for adventurous day trips as well as overnight explorations through lakes, inland waterways, and slow moving rivers.
Get the enjoyment offered by the Zydeco's elegant combination of touring and rec form. With ample storage thanks to a stern hatch, the Zydeco 11.0 can capacitate even the most dedicated gear freak. Finally, thanks to Dagger's CFS-R outfitting – you'll be able to explore in comfort.
Dagger Zydeco 11.0 Features
Contour Lite Outfitting
CLT Seat with Leg Lifter
Contour Knee/Thigh Pad
Slidelock Footbrace
Stern Hatch
Bungee Deck Rigging
Soft Touch Handles
Stern Bulkhead
Paddle Park
Length: 340 cm
Width: 70 cm
Deck Height: 38 cm
Cockpit: 98 cm x 55 cm
Weight: 22 kg
Max Capacity: 147 kg
The smaller Zydeco 9.0 is also available for shorter journeys or junior paddlers.
Due to space constraints we do not stock these kayaks in Hong Kong but work with customers to get the best options available, this includes newest models, colours and accessories as well as the best kayak for the required usage. Our suppliers ship from the UK, Canada and USA.
Please go to the official site www.dagger.com to see the full range of options and colours. We are here to help too, feel free to get in touch and we can help with pricing and details, please call +852 2827 5876 or use our contact page.