Crewsaver MK2 Ski Buoyancy Aid – Blue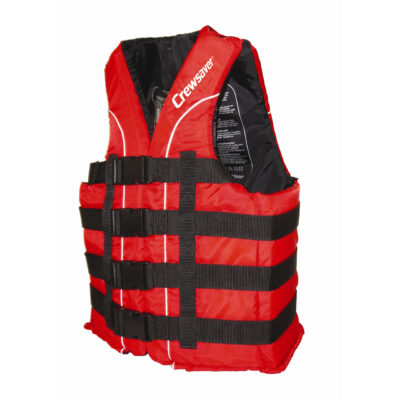 The Crewsaver MK2 Ski Buoyancy Aid is specifically designed for use in fast paced watersports. This buoyancy aid is perfect for water skiing, wake boarding, jet skiing as well as banana boats and other towables on the water. What makes the MK2 Ski different from other Crewsaver buoyancy aids is the row of adjustable buckle belts that allow for a tight and secure fit so that when you come off at high speed, the buoyancy aid stays where it should!
Crewsaver MK2 Ski Highlights
Ergonomic cut with layered foam
Foam side panels for impact protection
Retro-reflective piping and front zip
Multiple adjustable buckled belts for secured fit
Please note that this product is now discontinued. It will therefore be replaced by the Crewsaver Four B 70N multi use buoyancy aid.
Size Guide
Crewsaver's range of Buoyancy Aids has something for everyone, with products to suit all aspects of surface water sports. low bulk designs such as the Chromis, Kasmira, Kite, Phase2 and the DB60 are perfect for dinghy sailors, offering a choice of style and pocket configuration. The Ski range of products has additional features for high speed powered water sports.
It is important that you pick the correct CE Category to suit your type of activity and experience.
For more information about and a full product range, please go to the official Crewsaver website: www.crewsaver.co.uk