Bainbridge Sailcloth Duffel Bag – 25L Tan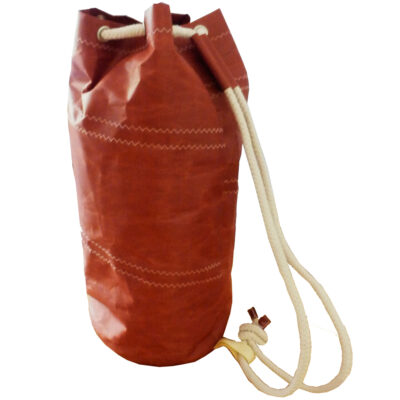 Manufactured from high quality tan cloth, the Sailcloth Duffel Bag has a rope drawstring and also a moveable canvas handle. The duffel bag is big enough for all your needs on the beach or for a day out. With a large opening at the top, this bag makes your items easily accessible whenever you need them.
Sailcloth Duffel Bag features
Soft natural colour rope carry handles – carries on shoulder in comfort
Tan colour with contrast zig zag stitch in cream
Top opening rope eyelets compliment nautical look
Specially finished cloth to repel dirt and be splashproof
Made from Genuine Bainbridge Woven Cloth
Size
Capacity: 25L
Dimensions: 50cm
For product pricing and stock availability please call +852 2827 5876 or contact us.
About Bainbridge
Founded in 1917 as Howe and Bainbridge, Bainbridge International is one of the longest established sailcloth manufacturers in the world with over 85 years experience in developing and manufacturing sailcloth. Originally the business served commercial sailing ships, supplying sailcloth for traditional sailing vessels. Over the years, they became progressively more focussed on the needs of the leisure sailing market, but also diversified into many other none marine markets.
In more recent times Bainbridge have expanded their manufacturing to clothing and bags, making use of their high quality sailcloth as well as marine industry knowledge.