Anchor Marine Transom Fenders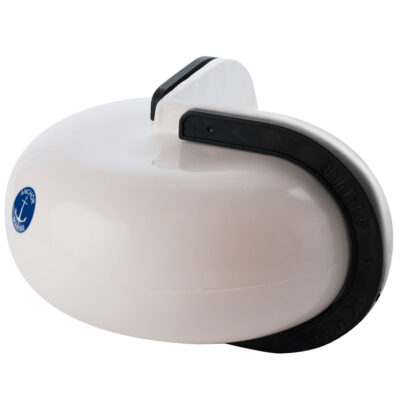 This rugged, easy-to-install fender is designed to give protection to boats with vulnerable transoms. It is especially popular with canal and river users or those in crowded marina situations. These fenders also give good protection when fitted to the exposed corners of marina berths or finger pontoons. Two 'horse shoe' mounting clips are provided with each unit. The two larger sizes fit a 90 degree corner whereas the small size can bend to fit from a 70 to a 90 degree corner.
Note: Sealed units and are not re-inflatable.
Transom / Corner Fender Features
Provides protection on vulnerable corners
Transoms of boats
Pontoon corners
Attach to corner with screws/rivets/nails
PRODUCT CODE
LENGTH x RADIUS x HEIGHT
WEIGHT
WHITE
CM
INCHES
KG
0201
13 x 10 x 10
5 x 4 x 4
0.90
0207*
16/11 x 6 x 7
6/4 x 3 x 3
1.00*
0209
16 x 14 x 11
6 x 5 x 4
1.20
Please go to the official Anchor Marine website www.anchor-marine.com to see the full range of options and extras. We are here to help too, feel free to get in touch and we can help with pricing and details, please call +852 2827 5876 or use our contact page.