Anchor Marine Stern Fenders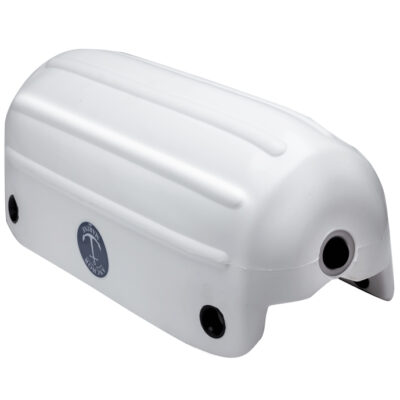 Anchor Marine's answer to protecting the vulnerable stern or stern-head.  These unique stern fenders can be roped firmly in place from the safety of the cockpit.  It will provide instant protection, particularly when moored end-on in a marina.
Anchor Marine's stern fender won the METS Design Dame award in 1998. Today it still proves to be a winner with its ability to fit many designs of stern or bow. Its unique design offers protection for pontoons and pile mooring.
Stern Fenders Features
Four fixing holes and one through tube for easy fixing
Tough rugged design for good protection when mooring stern or bow-to
Good size for easy storage
Ultra reliable user friendly inflation valve
PRODUCT CODE
HEIGHT x WIDTH x DEPTH
ROPE DIAMETER
WHITE
CM
INCHES
MM
INCHES
0203
19 x 54 x 24
7 x 21 x 9
8 – 12
5/16 – 1/2
Please go to the official Anchor Marine website www.anchor-marine.com to see the full range of options and extras. We are here to help too, feel free to get in touch and we can help with pricing and details, please call +852 2827 5876 or use our contact page.