Sky Fixed Length Carbon Fibre SUP Paddle – 210cm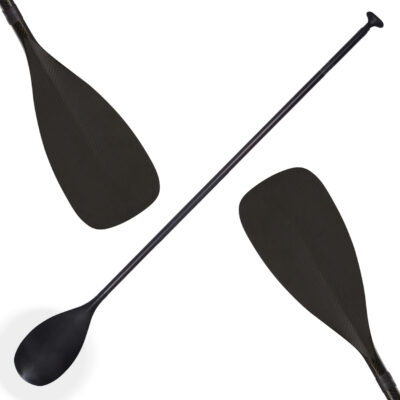 This fixed length carbon fibre SUP paddle is highly durable and designed for the more discerning or confident paddler. Built to last, the fixed length paddle features a durable carbon fibre lightweight shaft and blade. If this paddle is too long, no problem as we are able to shorten it in store if needed.
Designed to meet the needs of recreational and more keen paddlers everywhere.
This paddle is well priced due to the fact that it is our own design and Sky bring it directly from the factory!
Features
Size: 210cm
Designed for beginner paddlers
Colours: Black shaft with black blade
Blade: Carbon Fibre
Shaft: Carbon Fibre / Ø 30 mm
Able to be shortened in store
Tough, yet super light
Single length shaft adds more strength
For stock availability as well as current pricing please Contact Us. We often sell out of these paddles so do please call ahead of coming to see us.
In addition, this paddle is also available in fiberglass too.
Technology
These paddles use the ultra-light Carbonfibre material to reduce uneccesary weight for the paddler while not compromising strength. Tougher and lighter than GRP and aluminium paddles.