Practical Motor Cruising Book
By Dag Pike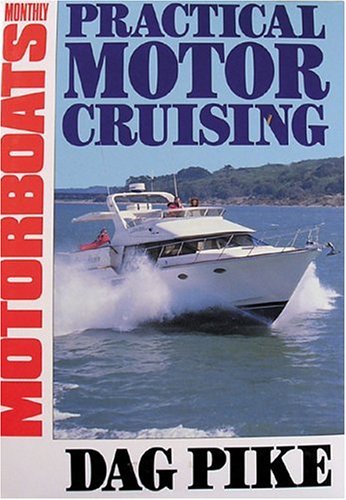 A practical guide designed to help novices avoid and solve problems at sea, on rivers and in the harbor, Practical Motor Cruising covers the handling of cruisers, the preparation required before going to sea and the various aspects of safety and survival – such as learning about weather and how the sea behaves, matching the speed to the conditions and knowing how to navigate effectively – which may be relevant when things go wrong. The environment in which a motor cruiser operates is explained, as are the effects of waves on a boat's behavior and the way to get the best out of a boat and enjoy it.
Features
ISBN: 978-0229118274
Format: Hardback
Pages: 192
Size: 6.8 x 0.8 x 9.5 inches
Published: 2003
About the Author
Dag Pike is a well-known nautical journalist and author, spanning both sailing and motorboating and with an international reach. He was the navigator aboard Richard Branson's Virgin Atlantic Challenger first when it sank, and again when it succeeded in breaking the Atlantic speed record. He is the author of several books and many articles for leading nautical magazines.
For product pricing and also stock availability please call +852 2827 5876 or contact us.
We at Sky International deeply value our range of sailing books as they are not only useful but potentially lifesaving. When you are abourd without wifi and something needs fixing or you have forgotten how to gybe properly good old books can help!