Ocean Navigator – 7th Edition
By Kenneth Wilkes, Revised by Pat Langley-Price and Philip Ouvry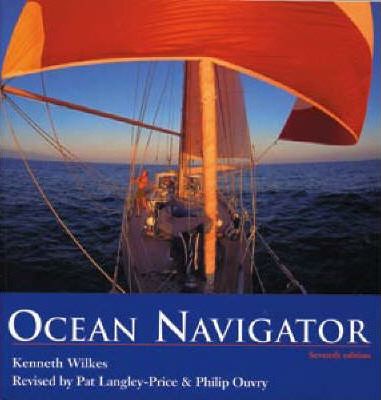 Ocean Navigator is an on-board reference for ocean passagemakers containing everything the ocean navigator needs to work out: sight reductions for the sun, the moon, the four navigable planets, the 57 selected stars and Polaris. The book covers the RYA Ocean Yachtmaster syllabus: the use of the sextant; taking sights in heavy weather; planning an ocean voyage; hyperbolic and satellite navigation; and the use of navigational calculators and graded exercises with model answers. This is the seventh edition.
Features
ISBN:

9780713653045

Format: Hardback
Pages: 208
Size:

1″ x 6″ x 9″

inches
Published: 2002
Information correct at time of publish
For product pricing and also stock availability please call +852 2827 5876 or contact us.
We at Sky International deeply value our range of sailing books as they are not only useful but potentially lifesaving. When you are aboard without wifi and something needs fixing or you have forgotten how to gybe properly, good old books can help!
Though now out of print, this book was published by Bloomsbury.