Inspecting Fibreglass (GRP) Yachts Book
By Don Casey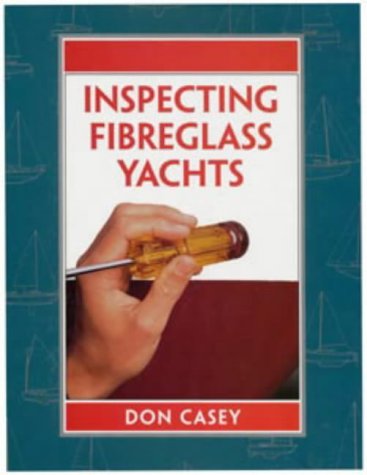 The tolerance of fibreglass for neglect and abuse is explained in this book, which describes everything you need to know when inspecting fibreglass yachts and boats, whether you are shopping for a second-hand boat or maintaining your own. Are those cracks in the gelcoat? Should the deck yield underfoot like that? Are those rivets in the toerail, and why are they loose? Why doesn't the head door close? Should there be rust on the keel bolts? What is that bulge in the hull? This book intendeds to save you money and perhaps even disaster.
Inspecting Fibreglass Yachts Features
ISBN: 9780713650068
Format: Hardback
Pages: 144
Size: 240 x 190mm
Published: 1999
About the Author
Don Casey abandoned his career in banking to devote all his time to cruising and writing for sailing and boating magazines all over the world. When not writing, Don messes around in boats on Florida's Biscayne Bay.
For product pricing and also stock availability please call +852 2827 5876 or contact us.
We at Sky International deeply value our range of sailing books as they are not only useful but potentially lifesaving. When you are abourd without wifi and something needs fixing or you have forgotten how to gybe properly good old books can help!
Though now out of print, this book was published by Bloomsbury.