Dagger Katana – Crossover Kayak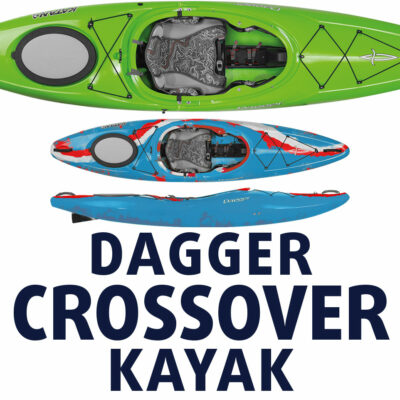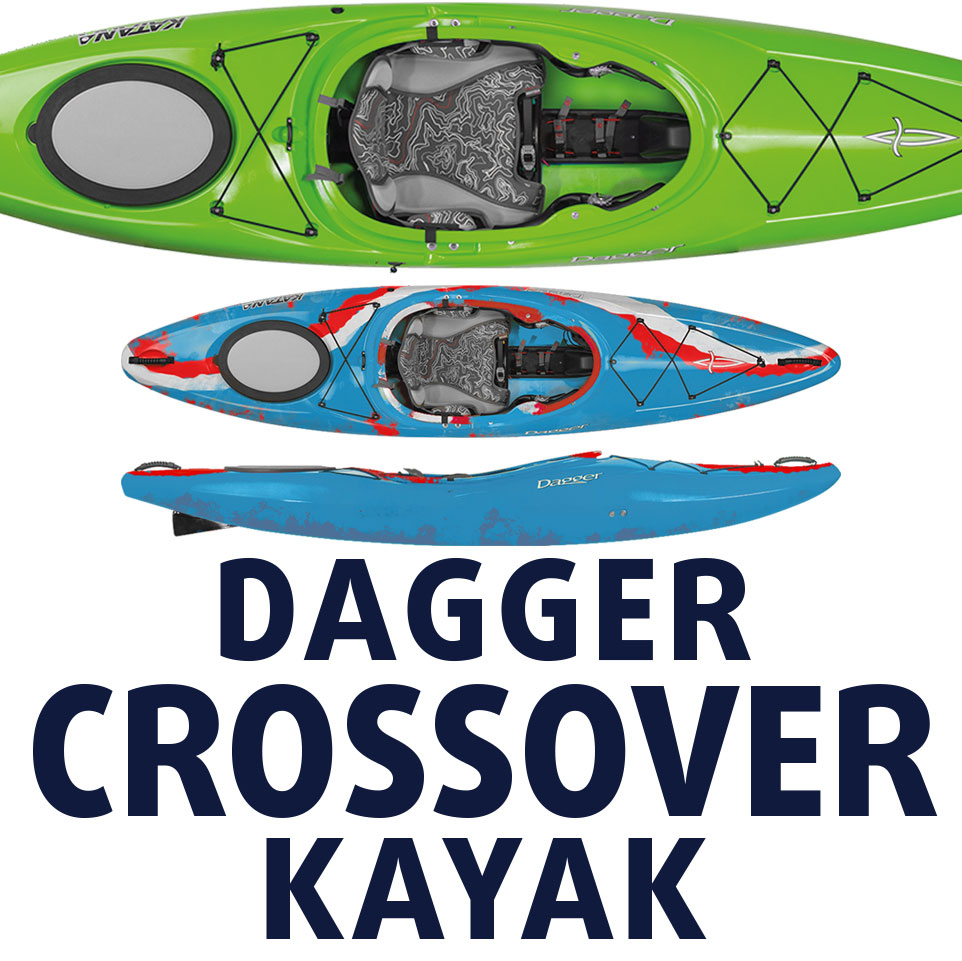 The Dagger Katana which is available in two sizes, the Katana 9.7 and Katana 10.4 is a crossover kayak. This offers the paddler one boat that does it all, ride the rapids, surf the waves and tour the river.
The Dagger Katana crossover kayak has been designed with confidence, flexibility and comfort in mind on both flat water touring or on the wild rapids. This kayak was designed to inspire confidence in the paddler with a balance rocker profile for speed whilst touring and manoeuvrability when paddling white water. The Katana is a very forgiving kayak and easy to paddle due to its flared side walls and secondary stability.
The Katana comes with a simple to use seat and backrest whilst the Dagger Katana comes with one of the most comfortable seats available, the Ergo Contour creek seat. They both come with bulkheads and rear storage and full plate footrests.
Katana River 10.4
The Katana 10.4 is the big brother of the two options, allowing more space for the larger paddler or more storage room.
Designed for stability with cues taken from the Mamba's rounded stern, the Katana sheds water easily, making it forgiving in moving water. You'll find the cockpit more spacious than traditional whitewater designs and there's plenty of room in the stern for expedition gear.
Dagger Katana 10.4 Features
Contour Ergo Creek Outfitting
Ratchet Adjustable Backband
Roto Molded Seating with Leg Lifter
Adjustable Roto Molded Plate Footrest
Precision Adjustable Thigh Braces
Contour Hip Pads
Comfort Carry Handles
TruTrak Adjustable Skeg System
Stern Hatch
Stern Bulkhead
Roto Molded Storage Wall with Soft Case Gear Bag
Bungee Deck Rigging
Length: 315 cm
Width: 69 cm
Deck Height: 38 cm
Cockpit: 94 cm x 52 cm
Weight: 25 kg
Max Capacity: 129 kg
The Dagger Katana is also available in a smaller 9.7 Club or Action model.
Due to space constraints we do not stock these kayaks in Hong Kong but work with customers to get the best options available, this includes newest models, colours and accessories as well as the best kayak for the required usage. Our suppliers ship from the UK, Canada and USA.
Please go to the official site www.dagger.com to see the full range of options and colours. We are here to help too, feel free to get in touch and we can help with pricing and details, please call +852 2827 5876 or use our contact page.