Crewsaver Dinghy Zip Boot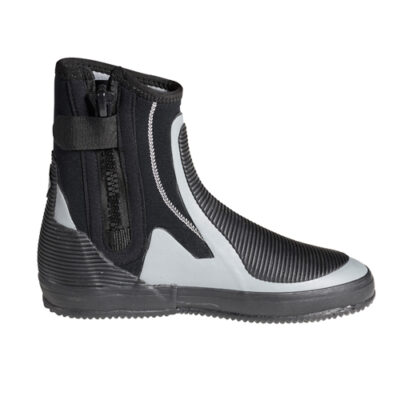 If you prefer the additional foot protection and stability afforded by a more substantial zip-up boot over a slipper style shoe, this design is the ultimate sailing boot for you. The Crewsaver Zip Boot is constructed from 5mm neoprene, it is warm and durable while the boot style allows us to give you plenty of reinforcement around the toes, heel and hiking area.
Whatever your watersports activities, whether racing or recreational, Crewsaver's range of sailing footwear will meet your requirements.
Designed for excellent performance in all sailing conditions, Crewsaver's footwear gives you the protection, grip and also confidence you need.
Crewsaver Zip Boot Features
5 mm neoprene construction for warmth and durability
Side zip with neoprene gusset for easy donning
Reinforced toe
Reinforced hiking and heel area protection
Moulded high grip sole
Neoprene gusset back up
Size Guide

Available in UK sizes 4 to 12
Please refer to the Crewsaver website for more information about this and other products: www.crewsaver.co.uk