Blue Wave Clevis Pin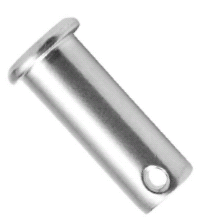 A Blue Wave Clevis Pin consists of a fastener with a cylindrical head and a point with a hole through the side. Used in many marine applications, especially in combination with a rigging screw. These stainless steel clevis pins are corrosion and acid resistant with a high gloss polish.
The construction and nature of these parts make them ideal for not only marine use but for architectural projects both inside and outside.
Product Features
High quality 316 stainless steel
Lengths from 15 to 88mm
Diameters from 5 to 35mm
Excellent strength to weight ratio
For marine and architectural use
Not all sizes mentioned in this overview are normally in stock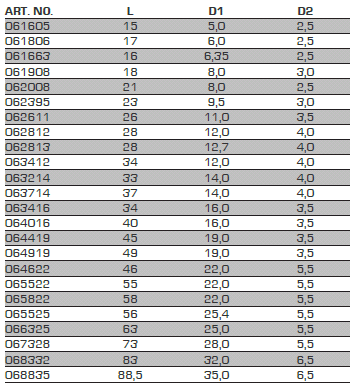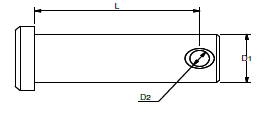 Wire or Rod Rigging? – Blue Wave have the fittings!
Blue Wave offer a wide range of high quality stainless steel marine fittings. The Blue Wave range complies with AISI 316 standards and is also available in combination with chrome bronze. In addition, there are several interchangeable combinations of components, which can be used to complete the optimal wire or rod rig for almost every boat or dinghy.
How to avoid pitting corrosion
The best way to maintain stainless steel fittings from being affected by pitting corrosion is by rinsing them with fresh water. Especially mentionable when it hasn't rained for a while!
A major factor in this is time. The longer the salty liquid stays, the more aggressive/quicker the reaction will be.
For more information about and a full product range, please go to the official website: www.bluewave.dk. For product pricing and stock availability please call +852 2827 5876 or contact us.