Alltek AMEC CUBO-160 AIS/VHF Antenna Splitter – SALE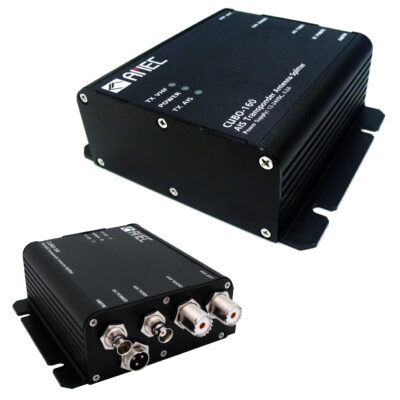 Alltek's AMEC CUBO-160 AIS/VHF Antenna Splitter is a simple junction device which allows mariners to use both VHF Radio and AIS Transponder with only one VHF Antenna. It can also connect to AM⁄ FM receiver. CUBO-160 is robust and strictly tested to meet the rigorous demands of the maritime environment.
CUBO-160 is designed for wide range of power input, from 12~24V DC. On the front panel, CUBO-160 equips with 3 LED which indicate the transmitting status between VHF radio and AIS Transponder clearly.
The CUBO-160 can save space, cost and time on additional installation of VHF antenna.
It easily allows to arrange two active units transmitting⁄ receiving signal with highest performance
Features
Shares VHF antenna with AIS and VHF radio antenna
Low insertion loss
Easy installation
For both AIS receivers and transponders
Low power consumption
Technical data
Power supply: 12V to 24V
Weight: 230 g
Dimensions: 128 x 36 x 88 mm
Current consumption: 100 mA to 150 mA
Operating temperature: -15 °C to +55 °C
Waterproof: IPX2
Now on SALE! Contact us now for pricing
This product is no longer the latest model in the range, as of 2019 it is the CUBO-162. For more information please go to the Alltek Marine website or contact us for further details.