Allen High Tension Blocks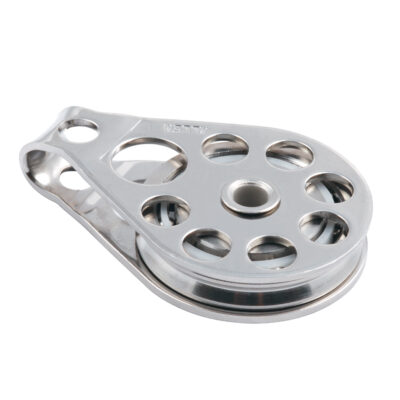 The stainless steel Allen High Tension Block range is specifically intended for use where wire, Dyneema and Spectra lines are loaded under high tension. Allen engineer the entire block using 316 stainless steel. Furthermore, the inner ball race sheave is CNC machined from solid giving unfailing results everytime.
Allen Micro High Tension Blocks are available as
Single
Single with a number of additions
Double
Double with a number of additions
Triple
Triple, also with a number of additions
And finally an Optimist Sprit
For full details of these and also other Allen Brothers products please go to the website here: www.allenbrothers.co.uk. For product pricing and stock availability please call +852 2827 5876 or contact us.