English Braids
Performance Ropes and Cords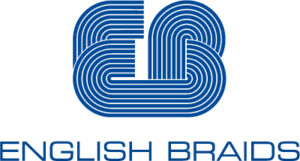 English Braids Ltd was established in 1972 in order to supply rope and cord into the industrial market place. The company was originally established in Malvern, Worcestershire. English Braids has always focused on a B2B environment, looking for partners, distributors and also manufacturers to be able to get the product to the end consumer.
The company diversified into the Marine market place in 1980 and has established a network of partners throughout the UK and distribution channel throughout Europe, Asia and the Americas. The values of the company in this sector have been aimed at providing a high quality product to the mass market, from dinghy through to large yachts. It has been the long standing opinion that people do not buy on price, but value for money. It is this messaging that has been key in the overall success of the company today.
Production capabilities range from 0.5mm through to 80mm in diameter in a variety of constructions.
Sky International have been supplying English Braids products to Hong Kong and China for many years and are experienced in helping customers find the right products to suit their needs.
English Braids are able to manufacture to the majority of rope specifications including:
3 Strand
8 Strand
12 strand
Double braid
8 plait
16 plait
32 plait
Materials:
Polyester
Polyamide (Nylon)
Polypropylene
Polyethylene
Dyneema (UHMPE)
Aramids (Kevlar/Twaron/Technora)
Vectran (LCP)
Exotic fibres (PBO, Dyneema SK78/90)
View our English Braids Products Here
For more information please go to the English Braids website: www.englishbraids.com