Christmas 2019 Opening Times
Seasons Greetings
All of us at Sky International wish you the best for the up and coming festive season and hope you stay warm and dry(ish) out on the water! We will be putting our feet up and tucking into festive turkey, nut roast and all the trimmings whist looking for excuses to get out of the house and into a boat. Unfortunately this means that we have to close the store on December 25th and have a few days off. See below for our New Year and Christmas 2018 Opening Times.
Please Note Our Christmas 2019 Opening Times
Sky International will be closed on Dec. 25th, 26th & January 1st. We are open as usual from January the 2nd onwards.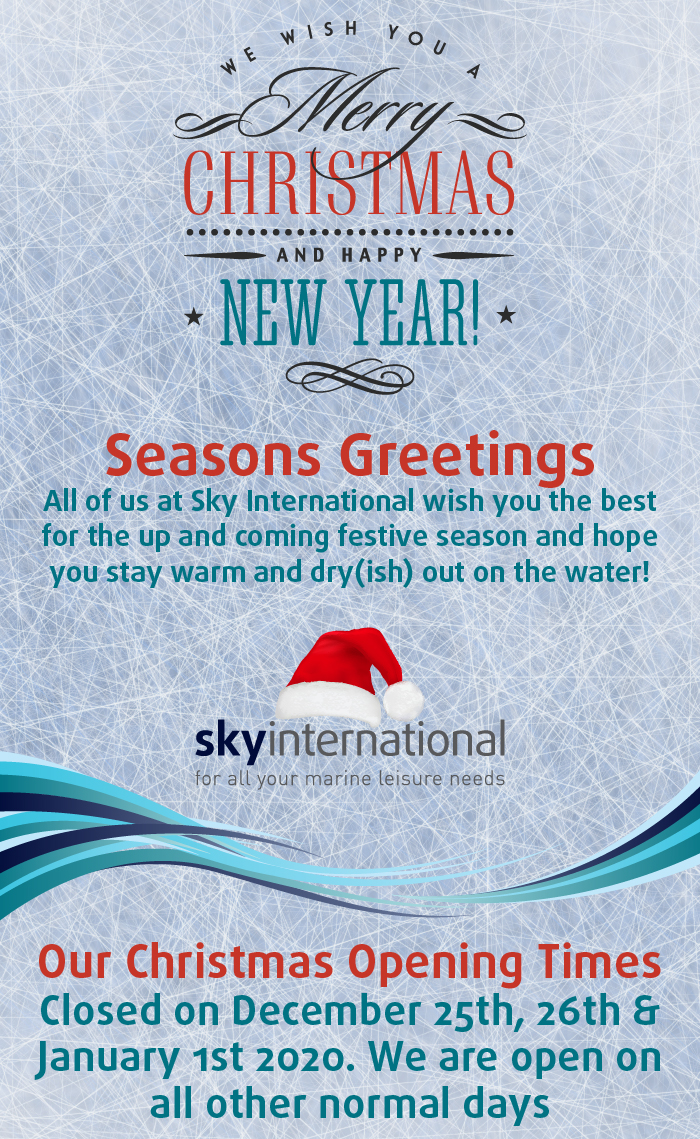 If your stuck for presents then head over to our SALE to see if you can fill a few stockings!