Chinese New Year Opening Times 2020
Kung Hei Fat Choi
From all of us at Sky International
Chinese New Year 2020 is soon to be upon us. We would like to thank all of our wonderful customers for the support you have shown this year and we wish you all a great Year of the Rat. May it bring you and your families great health and prosperity.
Please Note Our Chinese New Year Opening Times
Sky International will be closed on Jan. 25th through 28th. We will be open again on Jan 29th.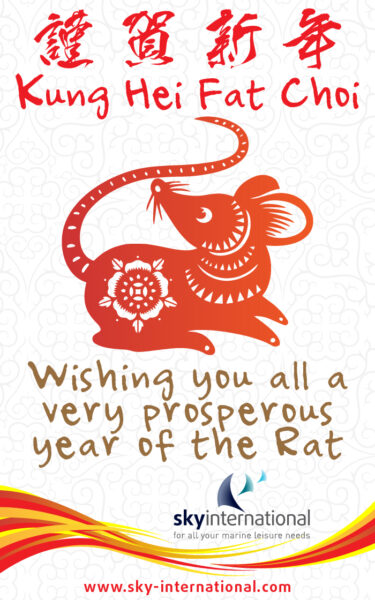 If you have any questions about our opening times, please Contat Us.
More info about Hong Kong's New Year celebrations here:
http://www.gov.hk/en/about/abouthk/holiday/
http://www.hong-kong-traveller.com/hong-kong-chinese-new-year-parade.html