Description
Aquaglide 8 Piece Valve Adaptor Set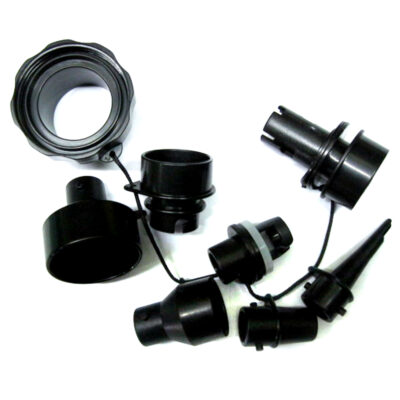 A string of valve adaptors to fit almost any inflatable and RIB. With these Aquaglide 8 Piece Valve Adaptor Set connectors you should have your inflatable up in no time.
Features
2" hose screw (Aquaglide platinum pumps only)
Reducer adaptor from 2" hose that connects smaller adaptors
Fish Eye
Rapid Inflate
Stem
Halkey
Halkey "short" stem
Boston
Please go to the official Aquaglide site www.aquaglide.com to see the full range of options and extras. We are here to help too, feel free to get in touch and we can help with pricing and details, please call +852 2827 5876 or use our contact page.