Description
Dagger Roam 11.5 – Crossover Kayak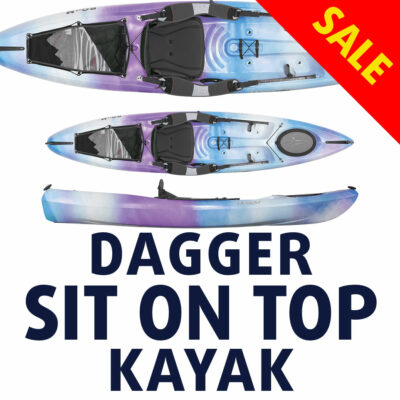 The Dagger Roam 11.5 is a sit on top crossover kayak that offers the paddler one boat that does it all, ride the rapids, surf the waves and tour the river. These will work well in and around Hong Kong and other Asian coastlines due to their size and agility.
Whether you're a beginner looking to add paddling to your quiver of outdoor activities, you're an expert paddler out for a quick run on your local class 3 river, or you need a platform from which to reach the best climbing, hiking, or fishing in the area, the Dagger Roam sit-on-top kayak provides quick and easy access to gear and more freedom, more adventure, and more of the lifestyle you want than any series before.
Roam 11.5 Features
ConTour Surround
Keepers XL Foot Brace System
Bow, Stern Hatches
Bungee Deck Rigging
Soft Touch Handles; IM Side Handles
TruTrak Adjustable Skeg System
Thigh Straps
Self-Bailing Scupper Holes
Mesh Storage Tank Well Bag
(2) Two Scupper Plugs
Paddle Park
Length: 11′ 6″ / 350 cm
Width: 30″ / 76 cm
Max Capacity: 300 lbs. / 136 kg
Boat Weight: 61 lbs. / 28 kg
We only have one of these left in stock, Freeze colour. Dagger Europe no longer make these so when they are gone, they are gone. Grab yourself a great little kayak while you still can.
Due to space constraints we do not stock these kayaks in Hong Kong but work with customers to get the best options available, this includes newest models, colours and accessories as well as the best kayak for the required usage. Our suppliers ship from the UK, Canada and USA.
Please go to the official site www.dagger.com to see the full range of options and colours. We are here to help too, feel free to get in touch and we can help with pricing and details, please call +852 2827 5876 or use our contact page.