Description
Allen Plain Bearing Blocks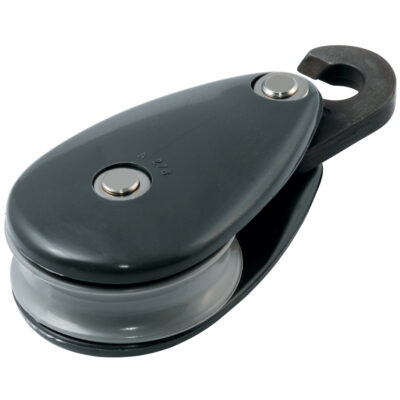 The Allen plain bearing all nylon sheet blocks can be used in a number of applications. Laser class adopted these as the block of choice for use on the mainsheet system. They come in two sizes, 29mm and 39mm with or without inglefield clip and the 38mm block can also come with a becket.
Allen Plain Bearing Blocks are available as
Single
Single with inglefield clip or becket
For full details of these and also other Allen Brothers products please go to the website here: www.allenbrothers.co.uk. For product pricing and stock availability please call +852 2827 5876 or contact us.